What if you had dressed celebrities from film, television and music industries, including David Bowie, George Michael, Mick and Bianca Jagger, Morgan Freeman, Paul Weller, and more.
And let's say you had designed costumes for the British films 'Absolute Beginners', 'Shopping' and 'Gangster No.1'.
And what if you were working in the tailoring world for 35 years now and you dress men and women. Then your name would be Mark Powell. But wait guys this is my guest we are talking about.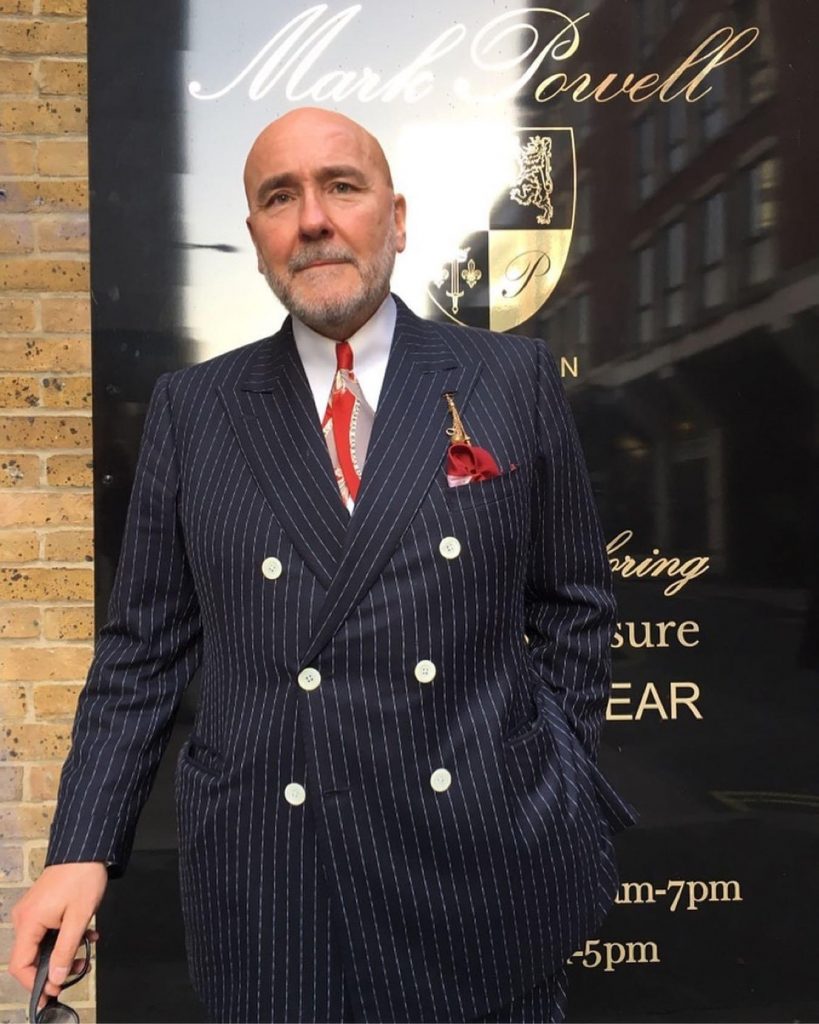 My name is Nikki Ximeri and this is another podcast episode for andronikki.com. People who inspire the world with their passion for what they do and they share their lifestyle culture with us.
My guest today is Mark Powell one of London's most iconic and important bespoke tailors.
Mark and I discussed his tailoring journey until now, where he gets inspiration from, the future of tailoring, his differences with Savile row tailors and why it's all about style and authenticity.