While the whisky industry was, for a long time, seen as male preserve there were some talented women who played leading roles at major brands. Fred Minnick shines a light on their groundbreaking work.
Women's role in whisky has evolved drastically over the years. From the boardrooms to the warehouses and from the branding teams to the whisky clubs, women are situated firmly in the ranks of both the industry's rising stars and coveted target audiences. But it wasn't always this way.
When I researched my book, Whiskey Women: The Untold Story of How Women Saved Bourbon, Scotch & Irish Whiskey, brands did not comprehend the historic role women played in creating them. Whisky histories and marketing stories have largely focused on men, rarely celebrating the women who ran distilleries such as Bushmills, Dalmore, Laphroaig and Tullamore Dew.
I have long theorised that these women were not ignored per se, but they received political backlash stemming from Prohibition and the social climate of the time.
The Women's Christian Temperance Union trucked through Washington in the late 19th and early 20th century, fighting for their right to vote and to end drinking. They won. And after Prohibition, they still had power, trying to undermine alcohol policy to the point that the federal government considered banning alcohol advertisements. Meanwhile, some American municipalities and states outlawed single women from drinking at bars, and the Supreme Court upheld bans against female bartenders. Women were also treated like secondary citizens at distilleries. In one instance, in the 1940s, a woman was up for a master distiller role, but was told men would look up her skirt when she climbed the stairs.
Thank goodness, these ways lost out to better minds. Still, as we forge ahead and create a more inclusive industry, let us remember three great matriarchs of American, Scotch and Irish whisk(e)y. While they may not have been celebrated in their time, whisky history remembers them fondly.
Portions of this article originally appeared in Fred Minnick's Whiskey Women: The Untold Story of How Women Saved Bourbon, Scotch & Irish Whiskey.
Bessie Williamson, Laphroaig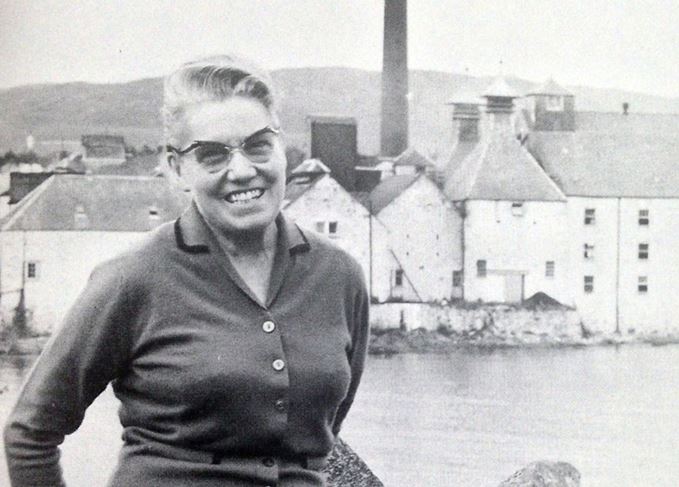 As Hitler bombed the UK, a young woman managed Islay's Laphroaig distillery in Scotland. Elizabeth Leitch 'Bessie' Williamson, a level-headed and sharp­-witted woman, joined Laphroaig in 1934 and earned the manager title after the owner, Ian Hunter, suffered a stroke.
When the Scottish government requested Laphroaig's facilities for the war effort, a distillery representative wrote to the Ministry of Supply: "We would suggest that our secretary, Miss E.L. Williamson, should take charge of the management, as she has been in our employment for over 10 years, and is quite capable of discharging the duties pertaining thereto, and is fully conversant with the supervision of our property."
Bessie took over Hunter's full-­time duties in the midst of the Second World War. Within months of Laphroaig receiving trademarks in New Zealand and Canada, Bessie added military liaison to her managerial duties. She kept several of her workers from getting drafted, protected her whisky as soldiers were billeted at Laphroaig, and quietly hid 400 tons of ammunition in the malt barns. Boats pulled into the Sound of Islay and were loaded with bullets, artillery shells and large bombs, while Bessie signed off on every shipment. Had the Germans known Laphroaig stored munitions, it most certainly would have been an air-­raid target.
After Hunter had passed away and left Laphroaig to Bessie in his will, she expanded the distillery. Bessie also carried the weight of the Scotch industry on her shoulders as she toured America and tried to introduce stateside drinkers to single malt, which at the time was a relatively foreign concept. She spoke with the same level of sophistication as today's master blenders and distillers: "Take it slowly, do not toss it down. Whisky should be sipped either neat or with water when the drinker is relaxed or wants to become relaxed. The fashionable time is before or after dinner, or after a hard day at the office," she told the Chicago Tribune in 1965.
Bessie also had a giver's heart, lending workers money, clothing children and generally helping the needy. For her philanthropic efforts, Queen Elizabeth II was "graciously pleased" to sanction Bessie's appointment to the Most Venerable Order of the Hospital of St. John of Jerusalem on 15 January 1963.
However, the business owner's kindness did not meld well with the realities of a multinational corporation – she often looked beyond the numbers and employed older or under­-qualified workers so that they could put food on their family's table. Her 'people first' mentality would clash with profit-­driven ideals of US firm Long John International, a Schenley subsidiary, which acquired Laphroaig in the 1960s. When Long John distiller John McDougall, who managed Tormore Distillery, moved to Islay, he noticed right away that Bessie still ran the show, even though she no longer owned the majority of the company. "She was very much the matriarch of Laphroaig," McDougall wrote in his memoir, Worts, Worms & Washbacks.
Marjorie Samuels, Maker's Mark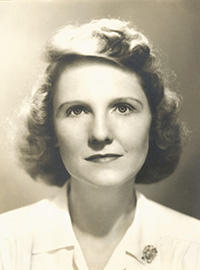 When you walked into a liquor store in 1950s America, all bottles pretty much looked the same. They were bulbous and every Bourbon was titled 'old' this or that, or named after a dead man. Maker's Mark looked like a red dress in a sea of grey when it hit shelves late in the decade. Co­-founder Marjorie Samuels was the brains behind the name and the now iconic red dripping wax seal.
During the school year of 1956, Bill Samuels Jr was the associate photography editor for his yearbook and set up a photo lab in his basement. When Marjorie Samuels became the de facto research and development director for bottling at Maker's Mark, she tossed her son's photography equipment and set up a half­-size drafting table. Marge created a bottle shape out of papier­-mâché, with a handcrafted tattered label. She wanted to create a bottle that looked more like French Cognac decanters, which she believed displayed a greater sense of artistry. These Cognac bottles used wax to seal the cork instead of industrial tape.
Marge believed this design feature complemented the idea of a crafted product, but she wanted the wax to jump out and grab attention instead of just serving a functional purpose. Her vision was to let the wax drip down the bottleneck like a candle and become the unnamed whiskey's trademark look.
She took the deep fryer from the kitchen into her bottling lab in the basement. "We went seven months without French fries or fried fish," remembers Bill Samuels Jr. Heating the materials in the fryer, Marge trialled different viscosities, making the wax thinner or thicker, and various colour pigments, eventually settling on an eye­-popping red. She added a plasticiser to generate the visual effect she wanted.
Marge dipped the curvy bottle into her red wax invention, letting the hot wax drip down the bottleneck to form tendrils, and placed her handmade label on the bottle of whiskey she named Maker's Mark. As a collector of fine pewter, Marge always searched for the "mark of the maker", which inspired the branding of her family's pioneering product.
Not only did Marge's idea for the bottle revolutionise liquor packaging and set a landmark trademark law, her visitor­-friendly vision for the distillery planted the first seed for the creation of the popular Kentucky Bourbon Trail, one of the state's most important tourism features. As he looks back on his mother's contributions, Bill Samuels Jr can't help but wonder what would have happened if society had afforded Marge the same opportunities as men. "I think generally women have been way under-utilised," he says.